RZA Sets Up Next Two Directing Projects, Including a Genghis Khan Biopic
C.R.E.A.M = Cinema Rules Everything Around Me.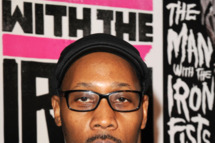 In advance of his directing debut, The Man With the Iron Fists, which premieres this Friday, the Tang Clansman has already found his next two projects. Likely first will be No Man's Land, a movie about a man who steals a valuable diamond from a criminal. The higher-profile project will be the John Milius–penned epic Genghis Khan. The film, which will shoot in China next year, tells the story of the powerful and vicious ruler of one of the largest empires ever, who famously informed his warriors to "protect ya neck."