Sinister Director Adapting Stephen King's The Breathing Method
It's from the same book that birthed <em>The Shawshank Redemption</em>&nbsp;and <em>Stand by Me</em>.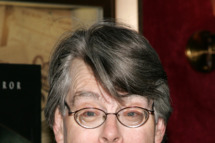 Another goddamned Stephen King movie? is a suitable reaction for even the most ardent King fans to have at this point (unless it's The Dark Tower, The Stand, or It — adaptations basically always welcome for those). The Breathing Method, which Sinister director Scott Derrickson just snagged the rights to, is noteworthy as the fourth and final novella from King's 30-year-old Different Seasons collection to jump to the big screen. The other three? The Shawshank Redemption, Stand By Me, and Apt Pupil.