Argo's Rory Cochrane and Five Other Incorrectly Predicted Breakout Movie Stars
Wiley Wiggins? Ryan Phillippe? C. Thomas Howell?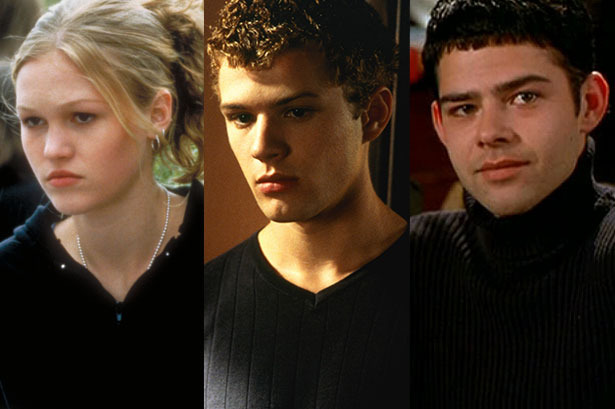 Argo starts frantically: An embassy is stormed, paper is burned and/or shredded, and people with guns yell a lot. Yet, there is one American diplomat that appears cool as a cucumber. It's because underneath that mustache lies Rory Cochrane, the actor best known for playing the undeniably cool Lucas in Empire Records. Seeing him in a critical and commercial blockbuster like Argo isn't a surprise. No, the surprise is that he hasn't been in more of them in the seventeen years since his supposed breakout role. Sometimes it's hard to predict breakthrough success, and often the most heralded member of a teen-movie ensemble isn't actually the one who ends up on top. Except for Sean Penn in Fast Times at Ridgemont High. That worked out just fine.
Movie: The Outsiders, 1983
Supposed Breakout: C. Thomas Howell
The Praise: Variety: "Howell is truly impressive, a bulwark of relative stability in a sea of posturing and pretense."
Eventual Star: Tom Cruise
Movie: Dazed and Confused, 1993
Supposed Breakout: Wiley Wiggins
The Praise: Reel Views: "Most memorable of all is Wiley Wiggins' Mitch, who performs almost every scene (including one where he buys his first six-pack) with an affecting blend of charm and realism."
Washington Post: "The mostly first-time performers in this ensemble drama are too numerous to outline, but ... there's sweet-faced Wiley Wiggins, an eighth grader who grimly anticipates the ritual beating he's in for — not only today, but probably for the whole summer."
Eventual Star: Ben Affleck
Movie: Empire Records, 1995
Supposed Breakout: Rory Cochrane
The Praise: Chicago Sun-Times: "It's a good thing the trip to the casinos opens the movie, because Cochrane's performance is the best thing in Empire Records ... [He has] unmistakable screen presence."
Eventual Star: Renée Zellweger
Movie: Clueless, 1995
Supposed Breakout: Alicia Silverstone
The Praise: Variety: "Silverstone, who's not only adorable but possesses a real comic flair."
San Francisco Chronicle: "Silverstone proves herself a major talent."
Eventual Star: Paul Rudd
Movie: 10 Things I Hate About You, 1999
Supposed Breakout: Julia Stiles
The Praise: New York Times: "Still, 10 Things I Hate About You has its charms, most notably Julia Stiles's brash, cheeky portrayal of Katarina Stratford ... Ms. Stiles, whose slightly rushed, impatient delivery sometimes recalls the young Jane Fonda, lets enough sweetness seep into her portrayal to lend even the nastiest retort a hint of forgiveness."
Entertainment Weekly: "The young actress Julia Stiles, in her first major role, casually plays against her luminescent Pre-Raphaelite glow. At times, her hot-blooded earthiness recalls Cate Blanchett's in Elizabeth."
Eventual Star: Joseph Gordon-Levitt
Movie: Cruel Intentions, 1999
Supposed Breakout: Ryan Phillippe
The Praise: Village Voice: "It's the Valmont role that's the litmus test, though — would all these women fall for this shit? The question has come up in every previous version, but Phillippe's supremely cocksure performance dismisses it out of hand."
Variety: "Since Sebastian's personality varies depending on who he's with, the role provides Phillippe plenty of opportunities to display his considerable skills.
Eventual Star: Reese Witherspoon