In Case You Were Wondering, Yes, SNL Will Air This Weekend
It's the Louis C.K. episode.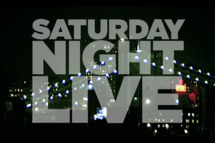 Hurricane Sandy has disrupted just about everything in New York this week, but Saturday Night Live is forging ahead. A rep for the show tells Vulture that Saturday's episode, with host Louis C.K. and musical guest fun., will air as planned, with an audience and everything. And, one assumes, a ton of Sandy material.