Ten Pop Culture Questions Answered by Vulture This Week
And what a week it was!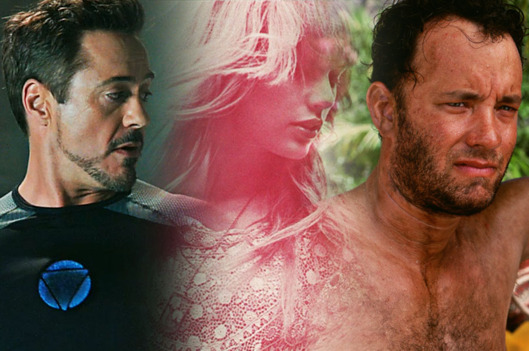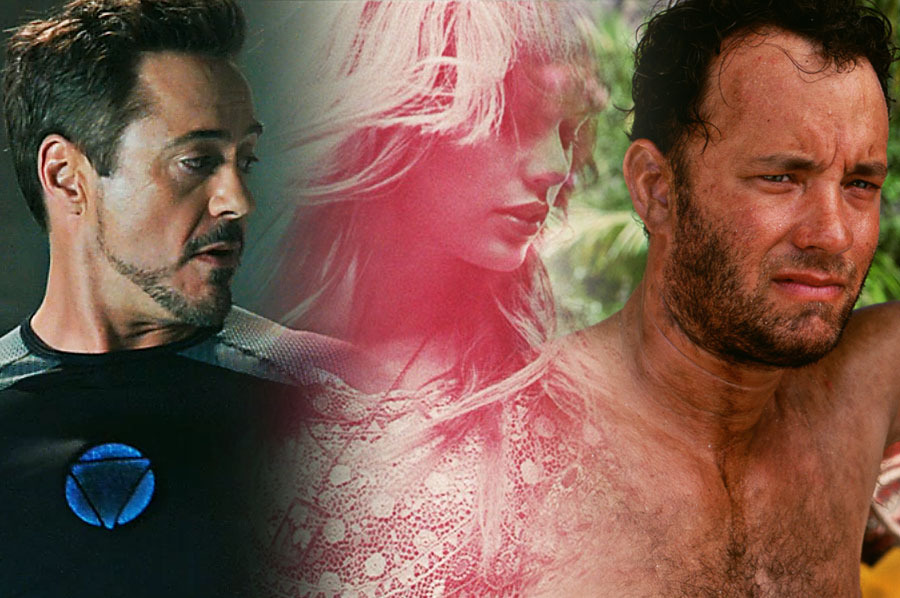 Every week, Vulture faces the big, important questions in entertainment — and comes to some creative conclusions. This week, we delved into such pop-cultural issues as: Is Iron Man emo now? Is Tom Hanks still box-office gold? Who is Taylor Swift singing about on her new album? In case you missed them, here are the conclusions we came to on these and more pressing questions.
Q: Does Christina Aguilera read blogs?
A: Definitely not. In fact, at an industry panel on Thursday, she described the blogosphere as being full of "just God-knows-who in buttfuck wherever writing hate shit. You can't take it seriously." We can't say we're not personally offended.
Q: How can you tell the Nashville actors apart?
A: Margaret Lyons breaks it down for you, since all the actors on the show are, in general, "too generically handsome and southern." So, really, you have to pay attention to things like how nice he is, whether or not he wears a tie, and most important, does he "make a bitchface?" Because that's the dead giveaway.
Q: Is Daniel Day-Lewis still a Method actor?
A: Well, kind of! Staying in character as Abraham Lincoln, Day-Lewis is said to have texted "love limericks" to co-star Sally Field. Bouncing off that delicious nugget of on-set shenanigans, Amanda Dobbins, Kyle Buchanan, and Margaret Lyons came up with some Lincoln-themed limericks of their very own.
Q: Is Tom Hanks still box-office gold?
A: Probably, but it's hard to say definitively. Claude Brodesser-Akner and Kyle Buchanan examine the market value of the Cloud Atlas star to see if America's sweetheart with a mustache can still bring in the big bucks for movies outside of the Toy Story franchise. Furthermore, where exactly does his Cloud Atlas character fall on Eliot Glazer's comprehensive Tom Hanks matrix?
Q: Where are all the postcollege TV shows?
A: Frankly, they're hard to find. But Margaret Lyons suggests Underemployed, since it's "full of potential" and contains significantly less harem pants than MTV's shuttered attempt, I Just Want My Pants Back.
Q: Who is Eliza Coupe's number-one celebrity crush?
A: Vulture's personal fave, Michael Fassbender, of course. The Happy Endings star told Jennifer Vineyard that, despite her unyielding desire for the Fass, she refuses to see Shame, since "in my own delusional world ... I will get a real live showing of that amazing piece someday, and I don't want to ruin it before I see it with my own hands."
Q: Who is Taylor Swift singing about on her new album?
A: Amanda Dobbins did the dirty work, going through the liner notes of Red to place names and faces to Taylor Swift's endless list of famous friends and lovers, including John Mayer, Joe Jonas, and Jake Gyllenhaal.
Q: Are your favorite Tuesday night sitcoms all the same show?
A: Pretty much. Between Happy Endings, New Girl, Go On, New Girl, Don't Trust the B---- in Apartment 23, The New Normal, and The Mindy Project, there sure are a lot of similarities on Tuesday night sitcoms. Margaret Lyons details the overlapping tropes.
Q: Just how cute was Ryan Gosling as a child?
A: Almost too cute for words. Eliot Glazer pointed us to video proof that, on a Canadian morning show, a young, Mouseketeer Club–bound Ryan Gosling could barely disguise his accent, which is just a-boot the cutest thing we've ever seen.
Q: Is Iron Man emo now?
A: According to the new teaser for Iron Man 3, Robert Downey Jr.'s superhero goes dark, and Kyle Buchanan took a closer look to determine whether or not the Dark Knight effect is now rubbing off on Tony Stark.