The CW Buys Reign, About Mary Queen of Scots
Described as "<em>Game of Thrones&nbsp;</em>meets&nbsp;<em>Marie Antoinette</em>."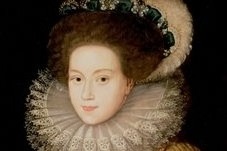 For everyone who finds Game Of Thrones lacking that key element of Marie Antoinette–ishness, the CW has a remedy in Reign, a "fantastical reimagining of the teenage Mary Queen of Scots." Purchasing the project is the latest in the network's string of moves that have included ordering a full season of Arrow and developing a modern-day Alice in Wonderland, a monster high school show from Bret Easton Ellis, and a Wonder Woman origin series.