They're Making a Smells Like Teen Spirit Sitcom
About a web entrepreneur, of course.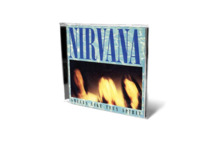 The creative mind behind Big Bang Theory will write and produce the CBS multi-cam comedy, which has nothing to do with Nirvana and everything to do with "an 18-year-old budding entrepreneur" who drops out of Harvard and runs the new Bockmail or whatever from his "1990s indie-rock" parents' basement. Okay, everyone take five and work through this on your own terms.