Watch the Week's Best Viral Videos
Jeff Goldblum got wasted, used the Internet.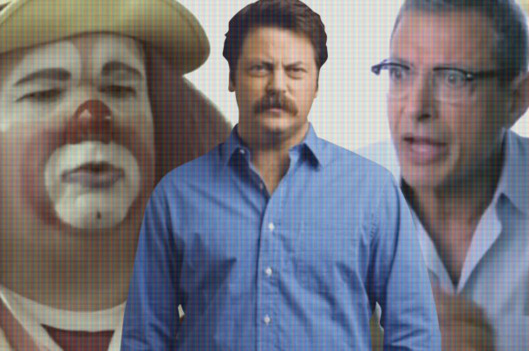 What's more important to you right now: finding your perfect Halloween costume or electing your perfect president into office? Either way, here's our advice: Don't get your hopes up. But if you want to focus on Halloween, then you shouldn't ignore some of this year's online phenomenona, not limited to "Gangnam Style," Gotye, and basically anything Honey Boo Boo–related.
However, if you're just learning how to use the Internet this week, then pick from our slew of the week's best viral videos. Between Jeff Goldblum, Fizbo the clown, and Nick Offerman's mustache, you're sure to find inspiration in there somewhere.
BEGIN SLIDESHOW