Willem Dafoe and Udo Kier Will Sexy Up Lars von Trier's Already Sexy Nymphomaniac
Get ready for more graphic sex scenes starring Willem Dafoe.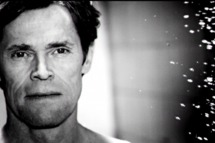 Willem Dafoe and Udo Kier have been added to Lars von Trier's porn-drama Nympohmaniac, rounding out a cast that includes Charlotte Gainsbourg, Stellan Skarsgård, Shia LaBeouf, Uma Thurman, Connie Nielsen, Jamie Bell, Christian Slater, and Stacy Martin. Both actors have worked with Von Trier multiple times before. Considering his work in Antichrist, we hope Dafoe will take LaBeouf under his wing and instruct him in the mysterious ways of the really intense, somewhat gross sex scene.