Your New Trapped in the Closet Will Be Here for Thanksgiving
For the whole family!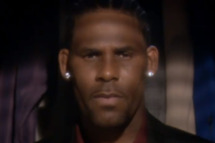 Or, the day after, which is still plenty of time to watch it with the whole family as you surely intended. Also, R. Kelly says he's got "like a hundred chapters to come." You will be screening Trapped in the Closet with your relatives until forever.