Update: Andrew W.K. Will Not Party in the Middle East in an Official Capacity
Looks like he didn't meet the embassy's standards.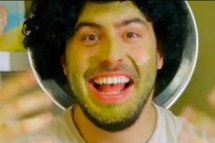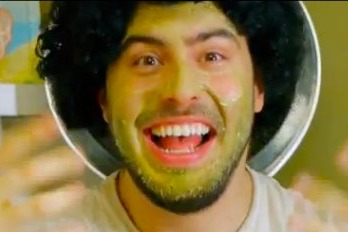 The State Department has named Andrew W.K. an American cultural ambassador to the Middle East. "This is a tremendous invitation," he wrote on his website. "I'm very thankful to the Department of State for giving me the opportunity to visit a place I've never been before. And I feel very privileged and humbled by the chance to represent the United States of America." W.K.'s first assignment is in Bahrain, where he plans to show people "the power of positive partying." In related news: The State Department's Washington, D.C., headquarters caught on fire yesterday.
UPDATE: In a statement, the buzzkills at the State Department (et tu, Hillary!?) announced they're backing out of the arrangement: "W.K.'s offer of showing the Persian Gulf island nation the 'power of positive partying,' did not pass muster." They added: "The embassy determined that was probably not a best choice and didn't meet our standards." W.K. had the following to say: "I'm just blown away. After a year of planning, the US State Dept. just canceled my Middle East trip because I'm too party."