CW Picks Up a Full Season of Beauty and the Beast
"Be our guest," says the CW.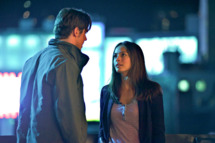 Matt Zoller Seitz wrote in his review of the CW's Beauty and the Beast: "If it can hang around for a while, devise a style that matches its story, and tap its stars' sincerity, it could become a cult hit: perpetually underrated but loved." So, it is with the deepest pride and greatest pleasure that the CW has decided to pick up a full season order of Beauty and the Beast, after airing only five episodes. Last night's episode was up 9 percent from the week before and it's made fans shout "encore" and "send us out for more."