CBS Puts Partners Out of Its Misery
Its death was not unexpected.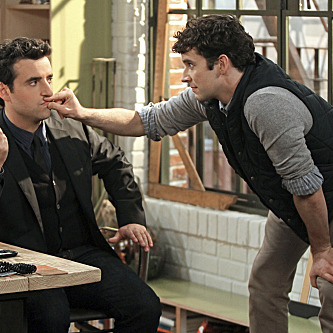 In our story yesterday about why MobDoc™ and Partners were still on the air, we noted that "this week's worst-yet ratings for Partners — and the impact its poor lead-in numbers are having on its follow-up, 2 Broke Girls — has some industry insiders wondering just how much longer [CBS chief Nina] Tassler will continue to be patient." Turns out the answer was: Less than 24 hours. The Eye has just pulled the comedy from its lineup, effective immediately. Repeats of higher-rated CBS sitcoms will air in the 8:30 p.m. Monday timeslot for the next few weeks, with a replacement debuting in early January.