Daniel Bruhl Replacing James McAvoy in WikiLeaks Movie
Don't worry, Benedict Cumberbatch is still going to be in it.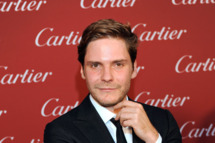 Daniel Bruhl, the actor best known for playing the Nazi soldier/movie star in Inglourious Basterds, has finalized a deal to star alongside Benedict Cumberbatch (as Julian Assange) in the much talked about WikiLeaks film. James McAvoy was recently in negotiations for the part but had to back out because of X-Men scheduling conflicts. This also comes after Joel Kinnaman was rumored for the role. Ultimately, it doesn't matter, as long as the Cumberbatch is playing Assange.