Are These Lines From American Horror Story or Fake Porn?
A quiz for perverts.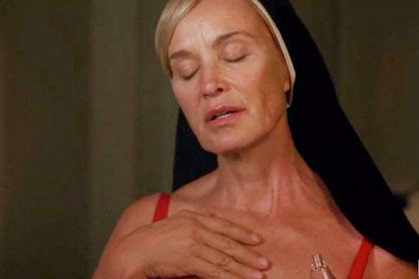 Everything about American Horror Story: Asylum is so wonderfully over-the-top — the whippings, the Boston accents, the bare asses — that we've come to expect nothing less than batshit insanity when we watch it. But even so, we've repeatedly found ourselves caught off guard by one aspect of the show: Its dirty, dirty dialogue. Bloody Face we can handle, but porn-talk before bed? Ryan Murphy is one very bad boy. And so in his honor, we put together this adults-only quiz for deviants. Tell us: Are these lines from American Horror Story, or bad imaginary porn?