Jared Leto Is Basically Starving
For his role in <em>Dallas Buyer's Club</em>.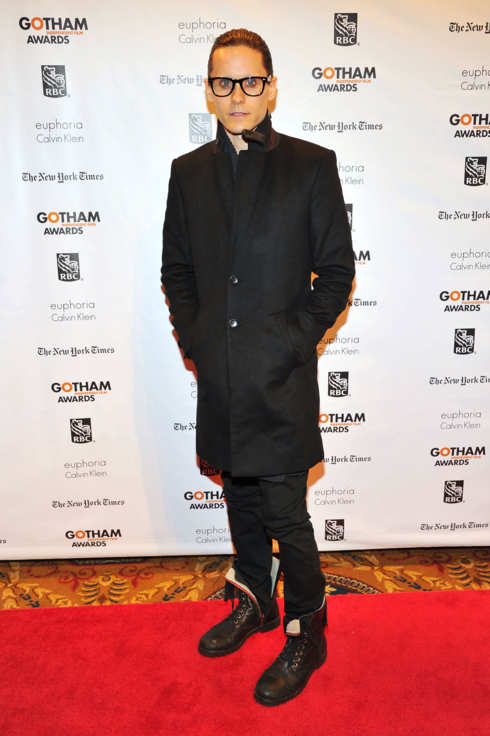 Somebody please invite Jared Leto over for late-night cold cuts — the guy hasn't eaten in almost a month. When Vulture ran into him at the IFP Gotham Awards, where he won the Audience Award for his documentary Artifact, he apologized for his fasting-induced light-headedness ... as well as his shaved eyebrows. Both are in service of a role in Dallas Buyer's Club, the same film for which his co-star Matthew McConaughey also dramatically dropped weight.
"I'm playing a transsexual woman," Leto said of his first film role since 2009's Mr. Nobody. "I didn't get involved in the project until a few weeks ago, three and a half weeks ago." Although the actor has changed his weight for roles before (losing for Requiem for a Dream, gaining for Mr. Nobody), he says he's trying to stay healthy this time, even if at this particular stage of his fast, he was feeling dehydrated. "Your body goes through weird stages," he said. "Sometimes it's hard to hold on to water. But for me, it's not about the most weight I can lose, it's more to represent the character. I'm focused on what it means to be a transsexual woman." That includes plucking his eyebrows and waxing his legs. But before anyone worries about his gaunt state or lack of facial hair, he is quick to add that fasting has other benefits besides giving him a girlish figure. "Historically, people have done it for pursuit of self, to achieve a meditative state, so I'm hoping for that, and not the other things." he laughed. "It's not necessarily a bad thing."