HBO's The Missionary Casts Jesse Plemons
Look at Landry, all growed up.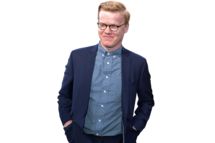 Jesse Plemons has been cast in HBO's Cold War spy drama The Missionary opposite Benjamin Walker. According to Deadline, Plemons will play "a young Coca-Cola executive" who helps people defect from Eastern Bloc countries. So far, Plemons's major roles have been Landry on Friday Nights, who was super-nice with a occasional flashes of darkness, and Todd on Breaking Bad, who is super-dark with a occasional flashes of niceness. Perhaps this Coca-Cola dude will be niceish and darkish!Also, no offense to Walker, but Aaron Paul was once in talks to star in this show, so the idea that this could have been a BB reunion of sorts but won't be is vaguely heartbreaking.