Insidious and Saw Director James Wan Might Helm MacGyver Movie
That's right, there's a <em>MacGyver</em> movie.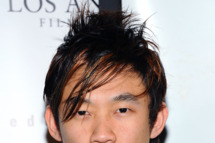 With little more than a straightened paper clip, a copy of Final Draft, and a lack of orginal ideas, New Line Cinema is close to making its long-gestating MacGyver movie a reality. Variety reports that the studio is in talks with Saw writer/director James Wan to shoot the script, written by Bangkok Dangerous scribe Jason Richman. Just what happens in Richman's story is unknown, as is Richard Dean Anderson's involvement and the overall tone of the film (silly? serious? sexy?). What we do know is that no matter how this thing turns out, it'll be better than MacGruber.