Mariah, Jeezy, and Sufjan Have Some Victory Songs for You
America! Etc.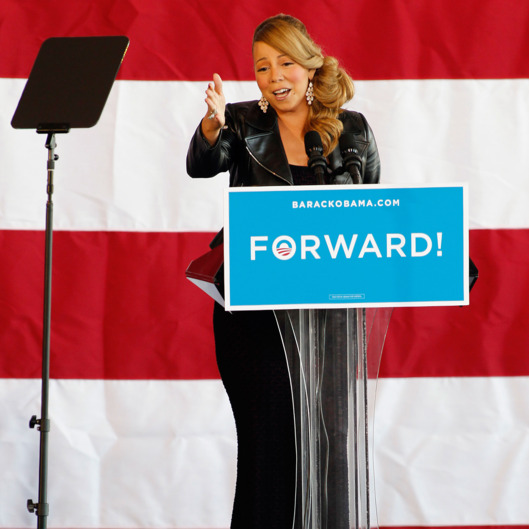 So, how is everybody doing after last night? Did you stay up late to watch Obama speak? Are you a little fuzzy, and in need of some exceedingly patriotic new music in order to carry you through the afternoon? Why, you are in luck — Mariah Carey, Young Jeezy, and Sufjan Stevens all released Obama victory songs. (Or, Mariah and Jeezy released victory songs, and Sufjan posted a cover of "The Star-Spangled Banner" for our brave, new post-partisan era. Of course he did.)


Mariah Carey, "Bring It On Home"
Carey performed this one at an Obama fund-raiser over the summer (which is probably why Barry then sided with Mimi in the Great American Idol Diva feud of 2012). This is your straightforward, inspirational pick.
Young Jeezy, "We Done It Again"
It is okay to listen to this now, since the election has been called for Obama. (It was not okay to listen this when Jeezy dropped it before the official results. Come on with the jinxes.) Anyway, this is your 2008 callback pick.
Sufjan Stevens, "The Star-Spangled Banner"
This is your Sufjan-y pick. It is so, so Sufjan-y.