Michael K. Williams Shares His Tales of R. Kelly's Wild, Weird Wrap Parties
The <em>Trapped in the Closet</em> star told us a pair of stories that rivaled anything in the series.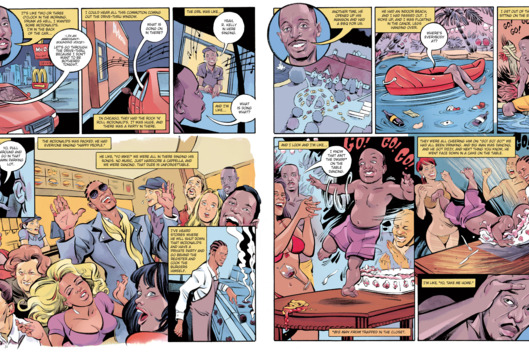 This week, R. Kelly will unveil twenty new chapters of his never-ending hip-hop opera Trapped in the Closet on IFC. Michael K. Williams (Boardwalk Empire, The Wire), who plays promiscuous bisexual police officer James in the series, told us a pair of stories about Kelly's wrap parties that were nearly as weird as anything in Closet. Click through the slideshow to learn more about his McDonald's sing-alongs and indoor beach parties in comic book form.
As told to Hua Hsu
BEGIN SLIDESHOW