Neil Gaiman Writing Another Doctor Who Episode
He wrote one in 2011, too.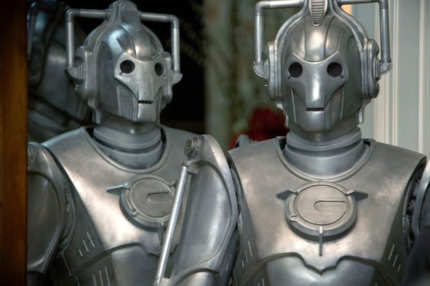 Neil Gaiman will write another episode of Doctor Who this coming season, the BBC announced today. Gaiman wrote the 2011 episode "The Doctor's Wife," which won a Hugo Award, and this second Time Lord go-round will be about the evil Cybermen, a silver staple of the Doctor Who villain oeuvre. Warwick Davis will co-star, too, further solidifying to the episode's nerd cred.