Oscar Futures: Is Les Miserables a Game-Changer?
Also, Jessica Chastain shakes up the race.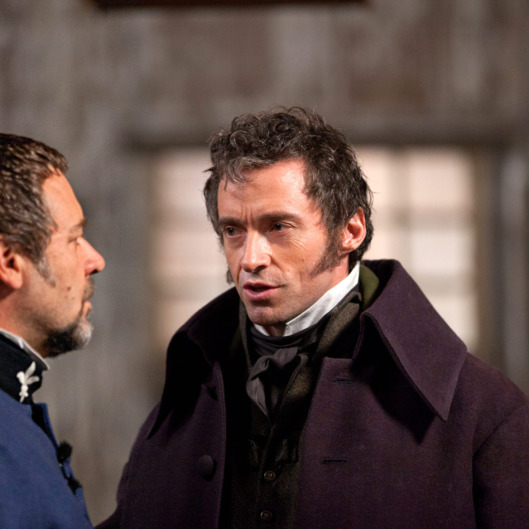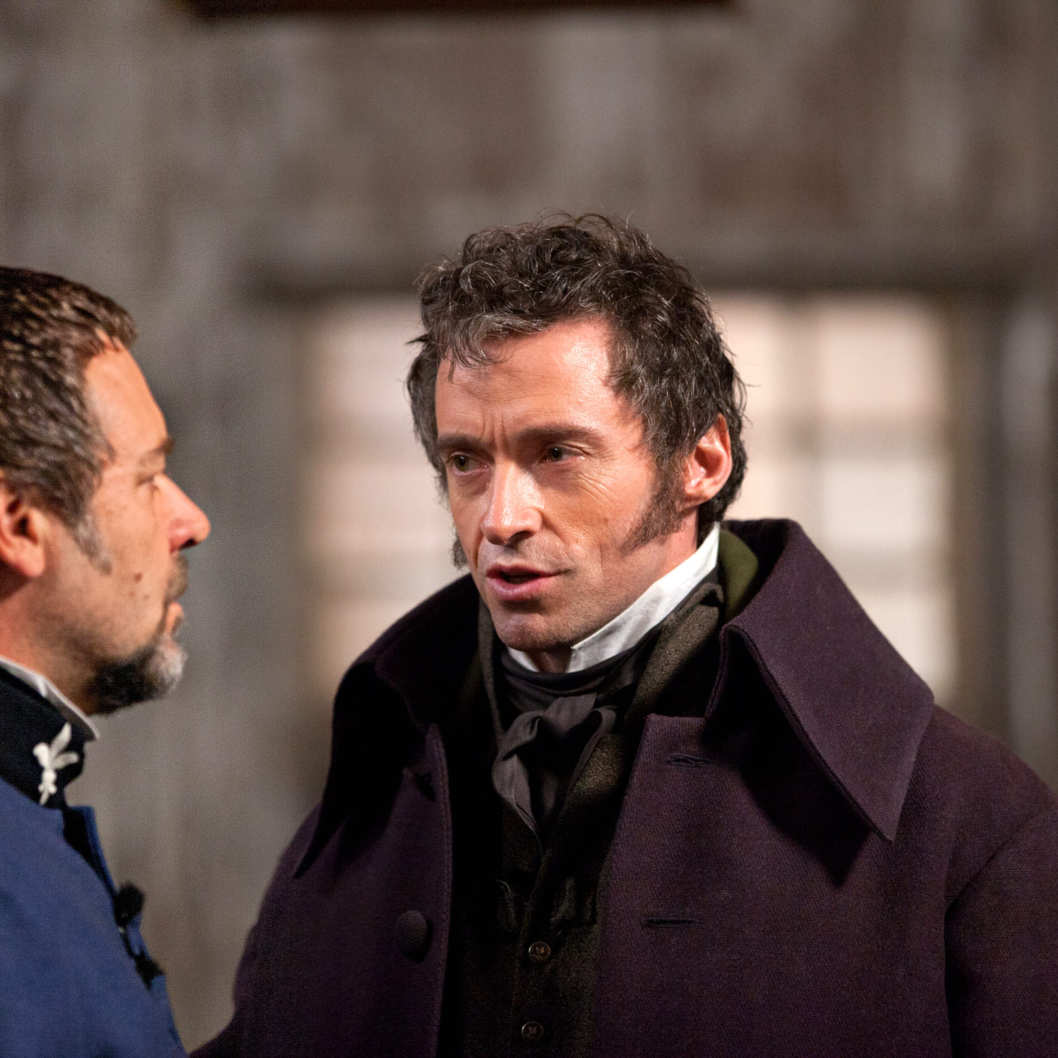 Every week between now and January 10, when the nominations are announced, movies and stars will help themselves — or sometimes, hurt themselves — in the Oscar race. Vulture's Oscar Futures will listen for insider gossip, comb the blogs, and out-and-out guess when necessary to track who's up, who's down, and who's currently leading the race for a coveted nomination.
Let's check out the chart:
Best Picture
Les Miserables. It finally screened last weekend, and yup, this sure to be monster hit is our new front-runner. It does have its detractors, and not everybody is going to be in the tank for a super-long, sung-through musical, but those non-fans will be split among more sober competitors like Argo and Lincoln, leaving Les Miz as the field's ginormous epic of choice.
Zero Dark Thirty. Also UP this week — though perhaps not as high up as the emotional Les Miz — is Kathryn Bigelow's strong procedural thriller about the hunt for Osama bin Laden. Critics are falling for this one in a big way, and year-end laurels will certainly help boost its case for a Best Picture nod.
Current Predix:
Amour; Argo; Beasts of the Southern Wild; Les Miserables; Life of Pi; Lincoln; Silver Linings Playbook; Zero Dark Thirty
Best Director

Kathryn Bigelow (Zero Dark Thirty). Guess who's back? But Bigelow's ascendance means someone must fall out of this category, and Ben Affleck, Steven Spielberg, and Tom Hooper are already absolute locks … aren't they?
David O. Russell (Silver Linings Playbook). Silver Linings has been compared to As Good As It Gets, another comedy that managed a Best Picture nomination and a Best Actress winner … and yet, remember that James L. Brooks couldn't crack the Best Director category that year. There is new buzz that in an increasingly crowded field of Big Movies, Russell may find himself the odd man out.
Current Predix:
Ben Affleck (
Argo
); Kathryn Bigelow (
Zero Dark Thirty
); Tom Hooper (
Les Miserables
); Ang Lee (
Life of Pi
); Steven Spielberg (
Lincoln
)
Best Actor
Hugh Jackman (Les Miserables). Jackman really delivers here in a role that asks more of him than any he's tackled so far. It's such a strong, arduous, leave-it-all-on-the-screen performance that he's got to be considered a real threat here now.
Jamie Foxx (Django Unchained). Django will start screening for guild audiences this weekend, though we've spoken to some sources who've already seen it … and they whisper that the major awards play here is DiCaprio in Supporting, not Foxx in lead (though he's said to be solid).
Current Predix:
Daniel Day-Lewis (
Lincoln
); John Hawkes (
The Sessions
); Hugh Jackman (
Les Miserables
); Joaquin Phoenix (
The Master
); Denzel Washington (
Flight
)
Best Actress
Jessica Chastain (Zero Dark Thirty). This motherfucker came on strong after Zero screened last weekend. Chastain gets to be tenacious, she gets to curse, and she gets to cry. If her character had some more backstory to play, it'd be the sort of performance that wins Oscars, but certainly, she's nipping now at Jennifer Lawrence's heels.

Helen Mirren (Hitchcock). Hitchcock underperformed expectations in limited release and suffered through some high-profile pans. Exit Mirren, enter Chastain?
Current Predix:
Jessica Chastain (
Zero Dark Thirty
); Marion Cotillard (
Rust and Bone
); Jennifer Lawrence (
Silver Linings Playbook
); Emmanuelle Riva (
Amour
); Quvenzhane Wallis (
Beasts of the Southern Wild
)
Best Supporting Actor
Eddie Redmayne (Les Miserables). There's new talk of Redmayne stealing into this category as the romantic Les Miz hero Marius, and his big number, "Empty Chairs and Empty Tables," has had audiences applauding.
Russell Crowe (Les Miserables). Redmayne will face some competition from his co-star Crowe, whose singing voice (more rock than opera) is already proving contentious among the Les Miz faithful. Still, even if he's not the standout in this jam-packed cast, Crowe necessarily provides an anchoring screen presence.
Current Predix:
Alan Arkin (
Argo
); Robert De Niro (
Silver Linings Playbook
); Leonardo DiCaprio (
Django Unchained
); Philip Seymour Hoffman (
The Master
); Tommy Lee Jones (Lincoln)
Best Supporting Actress
Anne Hathaway (Les Miserables). It's over.
Jennifer Ehle (Zero Dark Thirty). There was some buzz on this supporting performance, especially after Ehle's vital work in last year's Contagion, but we're not sure there's enough here to compete with the showy roles that are certain to be nominated.
Current Predix:
Amy Adams (
The Master
); Samantha Barks (
Les Miserables
); Sally Field (
Lincoln
); Anne Hathaway (
Les Miserables
); Helen Hunt (
The Sessions
)