Once Star to Bring Yet More Emotions to Parenthood
Hmmm, these emotions just aren't <em>raw</em> enough. Someone! Grab a guitar!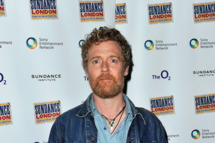 Once star Glen Hansard will play himself on a December episode Parenthood, EW reports. The show has had a few musicians wander through, thanks to Crosby and Adam running a recording studio, but Hansard's appearance forces us to wonder: Just how gently can the show tug (strum?) a heartstring?