Political Animals Is Officially Not Coming Back
Surprise, no; bummer, yes.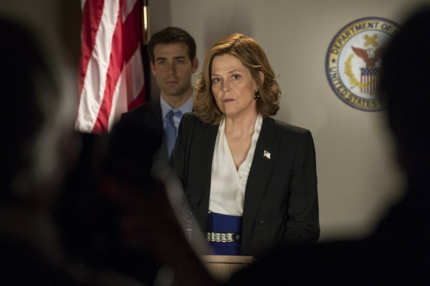 In not-at-all-surprising news, Political Animals will not be back for a second season, USA confirmed to TV Line. Sure, the miniseries tanked in the ratings and was a disappointment creatively, but we're still feeling a tiny twinge of sadness. We wanted so badly for this to be good! Carla Gugino and James Wolk made a very attractive naughty couple! Sigourney Weaver was fake Hillary Clinton! Drunk grandmas, sexy gay affairs with senators, schemes and schemes and schemes — and yet, the show just never quite clicked. We blame the skirts.