Hot Off the Presses: Vulture's One Direction Teen Magazine
With all the relevant boy band facts.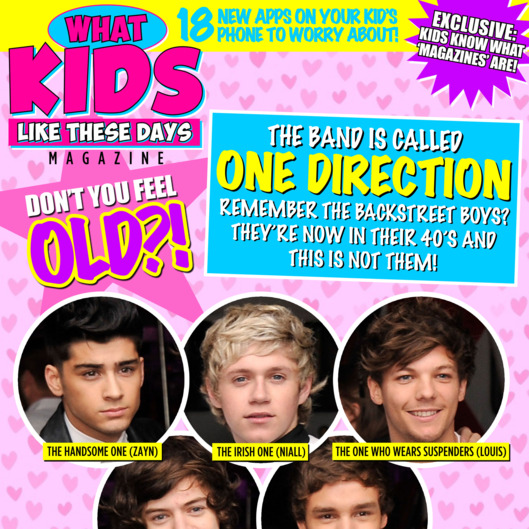 That screaming you heard this morning? (From wherever you live, even if it's as far away as Oregon?) It was coming from Rockefeller Center, where the tween-anointed British boy band One Direction appeared on the Today show to promote its new album. If you are not of screaming, camping-out-for-a-week-to-see-a-boy-band age, then you may be slightly confused by the rise of One Direction — they all look like Biebers, their songs sound the same, and it is very hard to even hear them over the shrieking. But Vulture's got you covered. Here now is the first cover for our One Direction-focused teen magazine, with everything you need to know about America's new favorite heartthrobs. Read and learn, and then weep from joy. (It is what the teens do).