Sam Worthington Got Arrested in a Bar Fight
He got pepper-sprayed.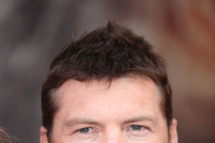 More specific: Sam Worthington was arrested for getting rowdy with a doorman outside a bar in Atlanta. Worthington was reportedly denied admission because he was too drunk, which would explain why he then shoved the bouncer twice and wound up on the receiving end of some pepper spray. Raise your hand if you're more excited for the surveillance tape than you were for Wrath of the Titans.