Scarlett Johansson Doesn't Identify As a Hiddlestoner
But, relax: She does love Tom Hiddleston.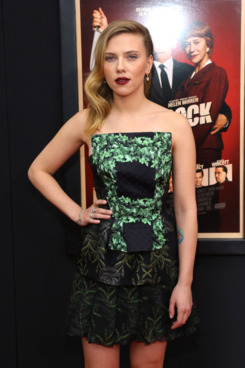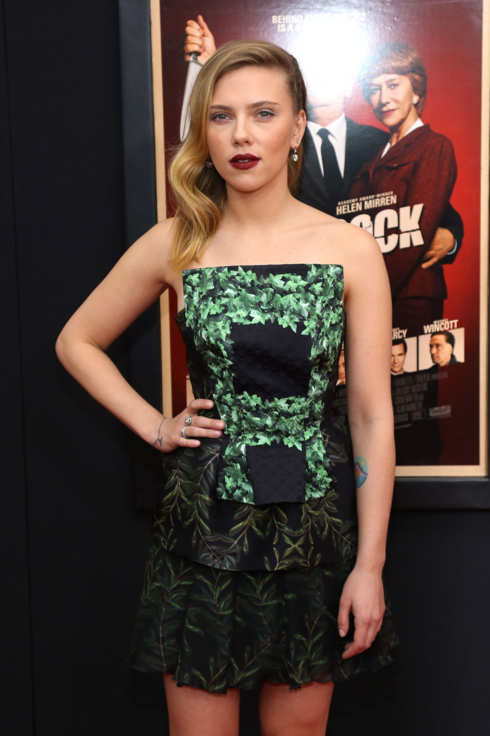 Anthony Hopkins is Alfred Hitchcock in Hitchcock, about the making of the director's classic 1960 film Psycho, and Scarlett Johansson is Janet Leigh, the female lead who gets stabbed in the shower so early in the story, it shocked audiences. But this movie isn't the only thing Hopkins and Johansson have in common: "We're [both] part of the Marvel universe," Johansson acknowledged at the Hitchcock premiere on Sunday. (Hopkins is Odin and she's Black Widow.) And, yes, she told us, "We compared, contrasted our notes, our experiences ... how wonderful Chris Hemsworth [who plays Thor] and Tom Hiddleston [who plays Loki] are. It was nice to be able to share our stories of on-set experiences. We have a mutual love for them, so strongly." In that case, we wondered, does Scarlett consider herself a Hiddlestoner — that which true Hiddleston fans call themselves? "Oh, no, really?" she laughed, declining to go quite that far. "That sounds like such a loaded question."