Val Kilmer Wielded a Chainsaw During a Black Lips Concert for Terrence Malick
It was for a Terrence Malick movie, of course.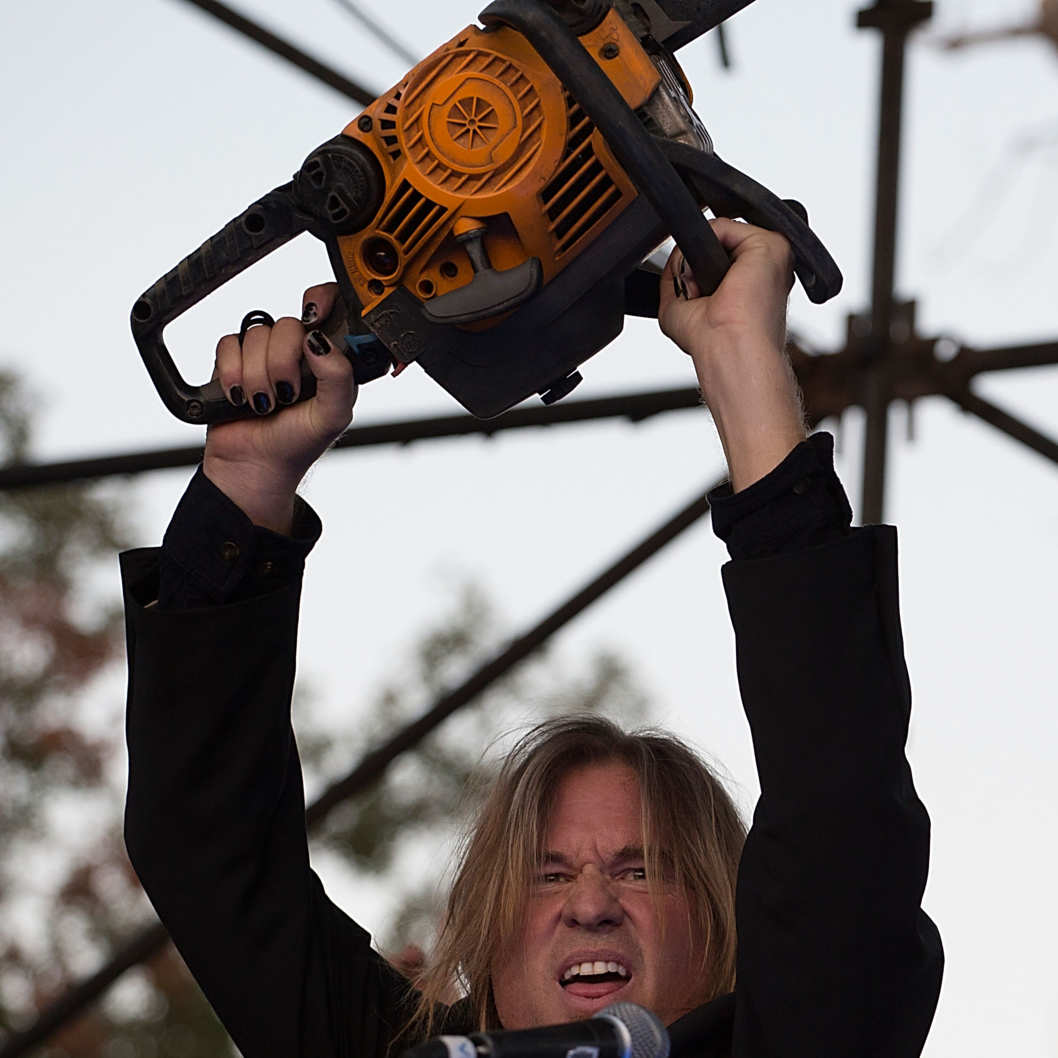 In Austin this weekend, unsuspecting Fun Fun Fun Fest attendees got to see Val Kilmer act like a maniac. As you can see in the video below, Kilmer chanted nonsense and broke a guitar and used a walker. Eventually, Kilmer also cut his hair with a knife, wielded a chainsaw, and kissed the Black Lips' guitar player. All the while, Rooney Mara nervously strummed a B-chord and at one point snuck a kiss with Michael Fassbender. It was all for Terrence Malick's untitled next movie set in the Austin music scene. Kilmer is just the latest star to be added to the project, after Ryan Gosling, Christian Bale, Natalie Portman, Cate Blanchett, and, obviously, Mara and Fassbender. Not much is known about the film, other than it will involve two intersecting love triangles and, apparently, Val Kilmer as an insane musician type. Or, knowing Malick, all of this can be cut out and it will just be two hours of a twinkling, amorphous light beam.