Watch the Week in Viral Videos
Burgers! In! Space!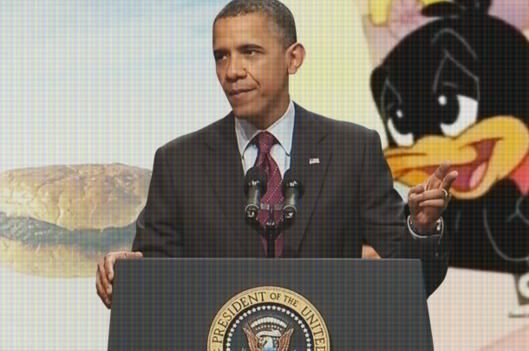 Hurricane Sandy has come and gone, as has Mitt Romney. But you know what lasts forever? Clickables — morsels of weird, wonderful, webby goodness that don't let anything get in their way, including hurricanes, electricity outages, and Joe Biden. Needless to say, between all the zeitgeist-crushing topics dominating water-cooler conversation over the past week, it was a challenge to get a word in edgewise, at least on YouTube. But, fear not: We've done the job for you.
This week's ten best viral videos bring us burgers in space, Barack's best dub, and Baby Looney Tunes making a comeback, now with attitude.
BEGIN SLIDESHOW