The Culturati Caucus: 87 Notables on the Year's Biggest Tearjerker, Best TV Family, and More
We polled 87 culture-makers (and appreciators) on everything from the year's best movies and music to the superiority of certain superheroes and TV families. While our less-than-scientific process did reveal clear favorites (a certain catchy pop tune with the words "call" and "maybe"), we also uncovered unique interest in, among other things, the contestants on RuPaul's Drag Race and crying on airplanes.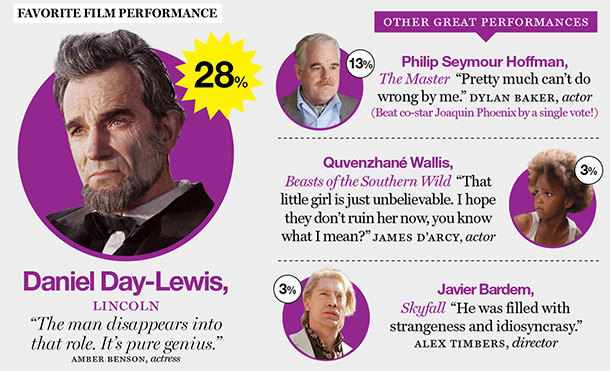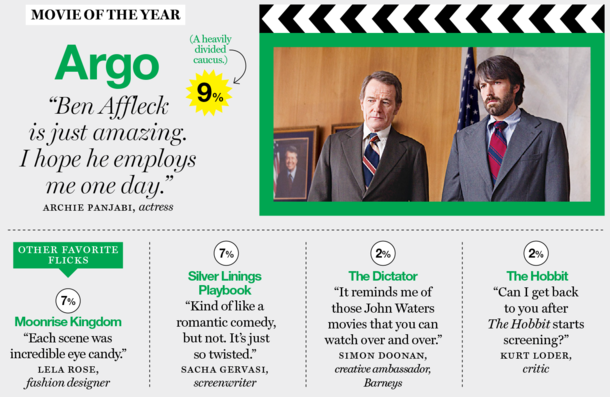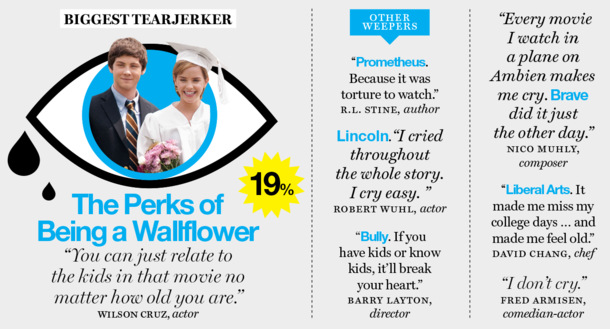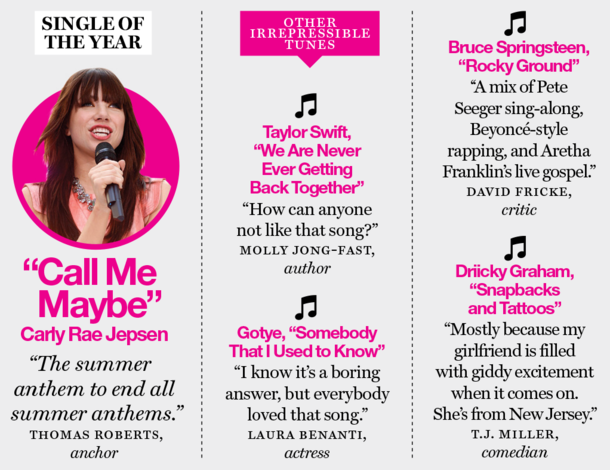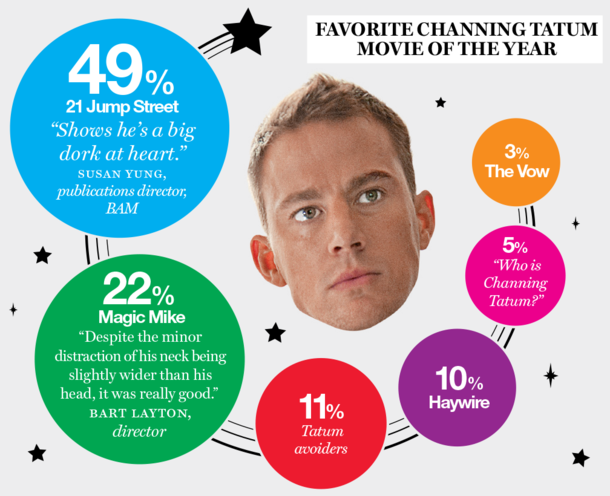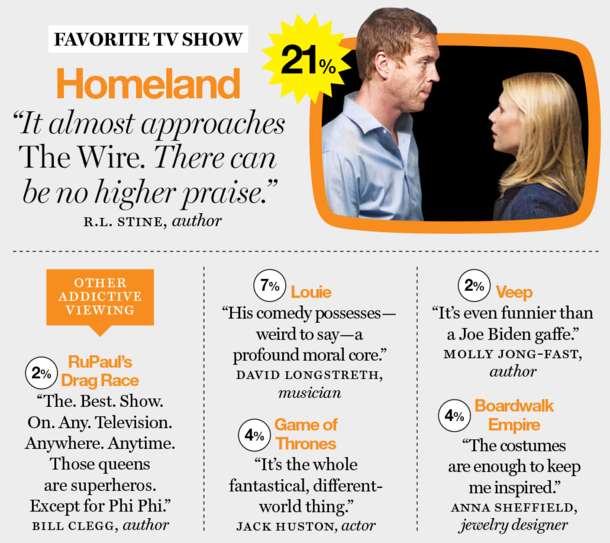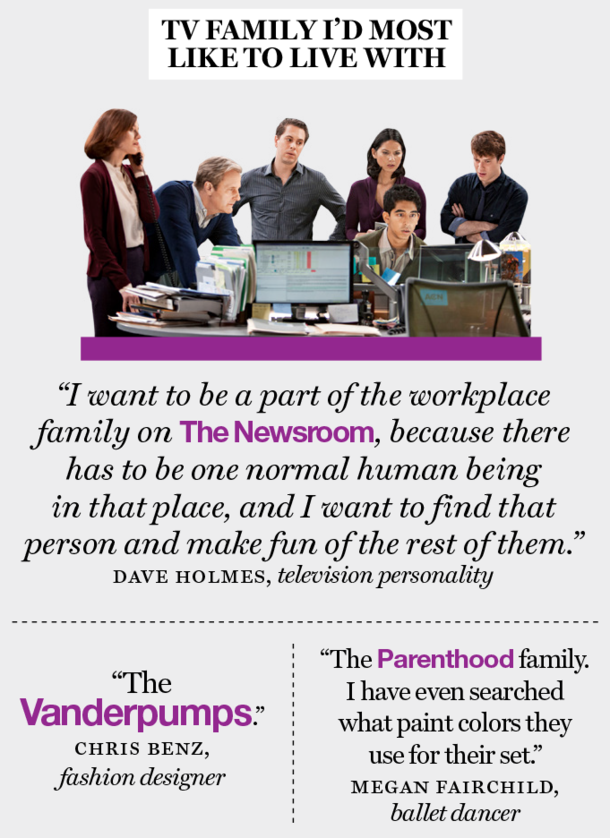 *This article originally appeared in the December 10, 2012 issue of New York Magazine.
Photographs: © 2012 DreamWorks II Distribution Co., LLC and Twentieth Century Fox Film Corporation (Lincoln); ©2012 Danjaq, LLC, United Artists Corporation, Columbia Pictures Industries, Inc. (Bardem); Cinereach Ltd (Wallis); Peter Kramer/NBC (Jepsen); © 2012 Warner Bros. Entertainment Inc. (Argo); © 2011 Summit Entertainment, LLC. (Perks); © 2012 The Weinstein Company (Hoffman); © 2012 American Broadcasting Companies, Inc (666 Park Ave); PMO Photo by Jason Ransom (Bieber); Courtesy of Warner Bros. Pictures (Cloud Atlas, Tatum); Courtesy of TLC (Honey Boo Boo); courtesy of Lifetime (Lohan); Courtesy of HBO (Newsroom); TMZ.com/Splash News (Ryan); Patrick McMullan (Zooey)