Anchorman 2 Gets a Release Date
See you next Christmas.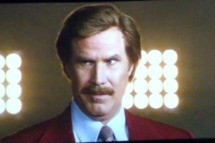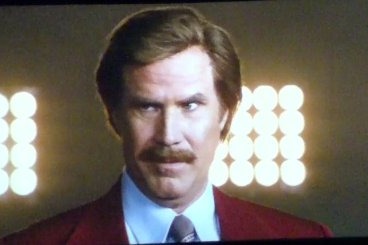 It's really happening, San Diego. If Will Ferrell appearing in character on Conan wasn't enough, and the teaser wasn't enough, and the various story bits (songs! dances!) and casting updates (Kristen Wiig!!) were also insufficient, this should settle things: Anchorman: The Legend Continues has staked out Dec. 20, 2013 for its release. Quick — fashion a page-a-day desk calendar full of Anchorman quotes and doodles and give the best, most precise gift to your favorite Ron Burgundy acolyte on Thursday.