Billy Campbell Won't Be Back on The Killing
Farewell, Mr. Mayor.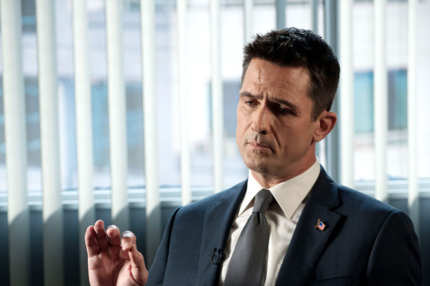 When The Killing un-kills itself for another season, don't expect to see Billy Campbell. According to Variety, Campbell's wheelchair-bound, Bockmail-checking Seattle mayor will not be part of the resurrected third season, nor will Brett Sexton or Michelle Forbes. It's still not clear what the new season would be about, but at least it won't be about Rosie Larson.