Brad Pitt's New Orleans Mob Movie Tanks
<i>Killing Them Softly</i> opened with a disappointing $7 million.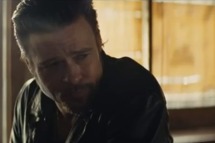 Until the next big blockbuster, the box office belongs to Breaking Dawn — Part 2, which brought in $17.1 million this weekend, though Skyfall's nearly caught up with a $16.9 million haul. In third place (with $13.3 million) was Steven Spielberg's Oscar-buzzworthy Lincoln, while Ben Affleck's own Oscar entry Argo broke the $100 million box office barrier. The real news, though, was a disappointing $7 million showing by Killing Them Softly, the Brad Pitt-produced (and starring) film about a gutsy trio that robs a mob-protected card game in New Orleans. As Nikke Finke over at Deadline heard from the studio grapevine, expectations for the movie's first weekend had been hovering in the "double digit millions."