Even the Director of Those Brad Pitt Chanel Ads Was Confused
According to Taran Killam, who spoofed them on <em>Saturday Night Live</em>.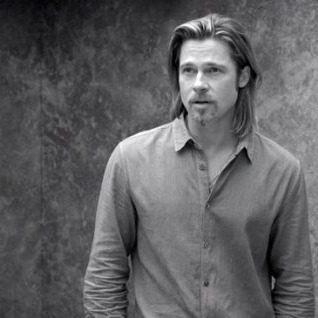 This season on Saturday Night Live, cast member Taran Killam memorably sent up the head-scratching Brad Pitt ads that Joe Wright directed for Chanel No. 5, and though Killam has since run into Wright, he said the Anna Karenina helmer was totally good-natured about the ribbing. "When we spoke, he had yet to see the spoofs, but I think he had been surrounded by enough people who were like, 'They're good, they're good, they're good,' so he was a good sport," Killam told us last night at the premiere for season three of Portlandia. "He was very gracious, and he said, 'I didn't actually know what they were about either,' because it's just his job to show up, and he's given the copy." Killam and Pitt actually co-star in the upcoming film 12 Years a Slave, though they share no screen time: Killam says he starts the movie, and Pitt comes in at the end. "My guess was that [Pitt] had not seen [the spoofs], and that was confirmed recently by a few people," said Killam. "He's very busy. I have one child, so I'm busy enough. I can't imagine … I mean, just packing lunches must be very exhausting in that family."