Gillian Anderson Will Appear on NBC's Hannibal
As Lecter's therapist.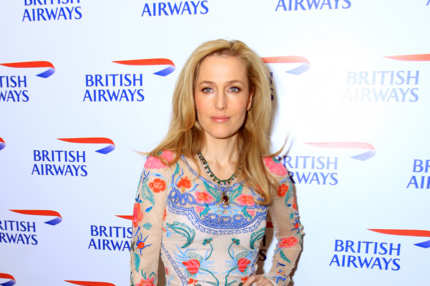 Gillian Anderson is the newest — and arguably the most exciting — person to join Bryan Fuller's Hannibal on NBC. She'll have a multi-episode stint as Dr. Bedelia Du Maurier, therapist to Mads Mikkelsen's Hannibal Lecter. Anderson hasn't appeared on an American broadcast series since The X-Files wrapped in 2002. Having already cast Hugh Dancy, Laurence Fishburne, Eddie Izzard, Gina Torres, and Molly Shannon, Hannibal's looking more promising by the day.