Girls' Jemima Kirke Had a Boy
His name is Memphis.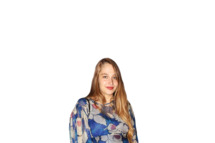 Ten days ago, Lena Dunham tweeted, "one of my friends had a baby," and now we know exactly who that friend is: Jemima Kirke (a.k.a Jessa Johansson) named her newborn son (and second child) Memphis, Us Weekly confirmed yesterday afternoon. As we learned from Kirke earlier this year — and repeat here in her uninhibited honor — Memphis will not be circumcised. Mazel tov.