USA Orders World War II Alien-Invasion Drama
From <em>The Walking Dead</em>'s Gale Anne Hurd.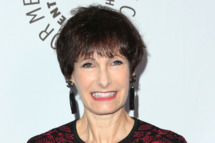 The Walking Dead's Gale Anne Hurd is executive producing a sci-fi drama for USA. Horizon is set during World War II and follows an FBI secretary who discovers that her husband died during a spaceship attack in the South Pacific and thus becomes a one-woman campaign against alien invasion. Period drama plus alien drama! Yahtzee.