Kristen Wiig May Woo Brick Tamland in Anchorman 2
Does this mean he and Lamp are through?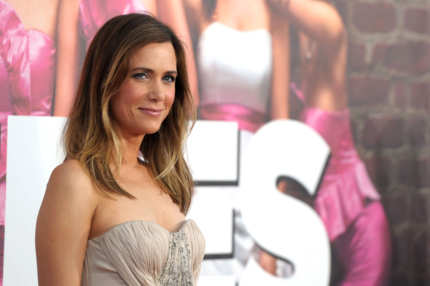 Kristen Wiig is reportedly being considered for Anchorman: The Legend Continues, according to TheWrap's scoop. The extraordinarily in-demand recent SNL retiree would play love interest to Steve Carell's Brick Tamland, flying boldly in the face of Tamland's widely known, eminently quoted love affair with Lamp. We'll cross our fingers nonetheless, simply because we didn't realize anything could heighten our excitement about an Anchorman sequel until we imagined this pairing.