Little Miss Sunshine Directors Join Biopic of Black Panther Huey Newton
Jonathan Dayton and Valerie Faris took a shine to <em>The Big Cigar</em>.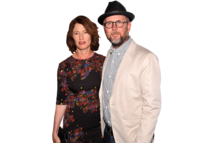 Joint Little Miss Sunshine directors Jonathan Dayton and Valerie Faris, who took six years to do a new film (this year's Ruby Sparks), have speedily landed on their next project. It's The Big Cigar, about Black Panthers co-founder Huey Newton and an Argo-esque operation to smuggle him out of the U.S. into Cuba so he could avoid facing a charge of murder in America. It sounds like completely different subject matter for Dayton and Faris, and it sounds great.