Metallica, Sworn Enemy of Music-Sharing Technology, Finally Joins Spotify
"Enter Spotify." Anyone?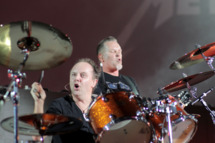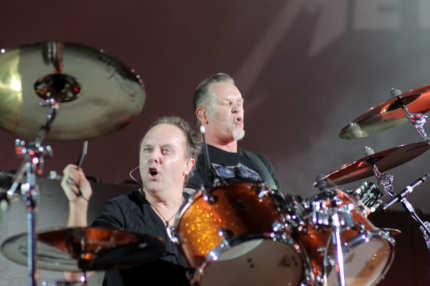 The members of Metallica are arguably the world's most renowned opponents of online music sharing, having gone after Napster for $10 million in 2000. Now they've finally come around and added all their HEYYY-AHHHH-filled music to Spotify. (Incidentally, the service currently stands at 20 million worldwide users, jumping 33 percent in the last half-year.) At a Thursday press conference, joined onstage by Napster co-founder and Spotify investor Sean Parker, drummer Lars Ulrich was amicable: "We have more in common than the whole thing that happened twelve years ago."