Mike Judge Sells Single-Camera Comedy to HBO
Heads up,&nbsp;<em>Office Space </em>devotees.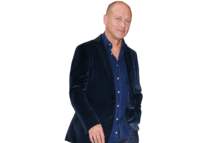 HBO is beefing up its round of forthcoming comedies with Silicon Valley, a single-camera project from Beavis and Butthead creator Mike Judge and his King of the Hill executive producers John Altschuler and Dave Krinsky. The show takes place "in the high tech gold rush of modern Silicon Valley, where the people most qualified to succeed are the least capable of handling success." Judge will direct the pilot this spring; fans of Office Space will watch closely no matter what they thought of 2009's Extract.