NBC Is Developing a New Version of the Raymond Burr Crime Drama Ironside
Can<em> Cannon </em>and <em>Quincy</em> <em>M.E.</em> be far behind?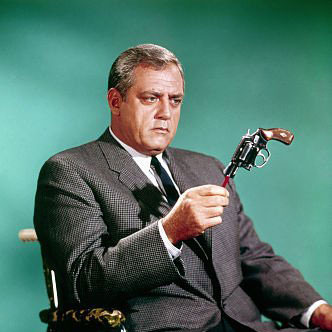 After making a valiant attempt to revive The Munsters earlier this year, NBC is once again digging into its Universal Studios vault for series ideas. Vulture hears that the Peacock is developing a modern version of Ironside, the late-sixties Raymond Burr crime drama about a San Francisco police detective who's forced to find new ways of fighting crime after being paralyzed by a gunshot.
Michael Caleo, who wrote Luc Besson's upcoming Tommy Lee Jones–Robert De Niro thriller Malavita, is working on a script for the Ironside reboot, with Dave Semel (Person of Interest) attached to direct the pilot if it's ordered to production. We have no idea if producers plan to retain the very cool Quincy Jones theme song, but as in the original, Detective Ironside will once again be a sarcastic, sometimes-abrasive type who's aided by a team of specialized experts that help him solve the toughest cases. We're tempted to call this House in a wheelchair, but Ironside got there first — by about 40 years.