It Looks Like the Nicki Minaj-Hot 97 Feud Is Back On
"Don't ever play my music again."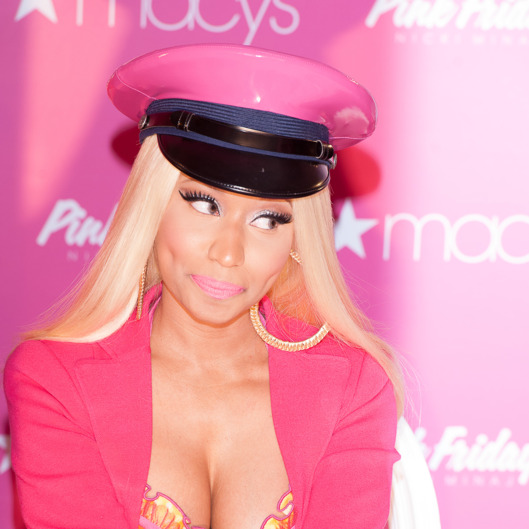 As you might recall, this year's Hot 97 Summer Jam was a bit of a fiasco, with D.J. Peter Rosenberg badmouthing "Starships" and Lil' Wayne stepping in to defend Nicki Minaj's honor. Minaj eventually patched things up with the New York mega-station, but the peace was not built to last: According to Hot 97's program director, Ebro, Minaj recently called him up to say — among other things — "Don't ever play my music again." Apparently, she was upset over Ebro's on-air speculation about the effect Rosenberg's comments had on Pink Friday Roman Reloaded: The Re-Up, which didn't sell well. "I said, 'Rosenberg ruined Nicki Minaj's career,'" Ebro explained on the Cipha Sounds and Rosenberg Show. "The things [Rosenberg] said about her being pop and selling out and making that pop music came back to haunt her." Next thing he knows: "I get the phone call, the international number pops up, I answer the call, it's my friend Nicki Minaj, who then starts to proclaim how I'm fake. She used every woman's stab she could — 'I thought you were a man, you're a cornball, I thought we were friends, you're fake, everyone told me you were fake.'"
Ebro defended himself to his now-former friend, saying that he was just "keeping [her] in the Hip Hop conversation. This Hip Hop thing's a competition; you're either ringing, or you're not, and just like I said yesterday, I love you, boo and I'll dust you off and make sure this thing is popping off again." But that was not good enough. "Don't ever play my music again," Nicki reportedly shot back, raising the stakes. "Of course we are [still playing her music]," confided Ebro, who added, "I love Nicki Minaj." And we always hurt the ones we love.