Ridley Scott Directing Showtime Drama Pilot The Vatican
Scott hasn't directed TV since the sixties.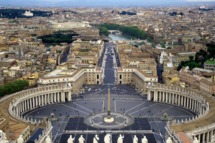 Showtime's first pilot for 2013 is all about that place the pope hangs out while antagonizing Justin Bieber. Simply titled The Vatican, the hourlong drama will be "a provocative contemporary genre thriller about spirituality, power and politics – set against the modern-day political machinations within the Catholic church." The clincher? Ridley Scott, who hasn't directed for TV since the 1960s, is tackling the pilot. Also good: Paul Attanasio (Quiz Show, Donnie Brasco) wrote the pilot.