Robert Zemeckis's Yellow Submarine Remake Is No More
"It's probably better not to be remade."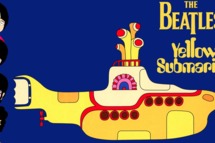 After 2000's Castaway, Robert Zemeckis spent all of the aughts making creepy-eyed motion-capture films like Polar Express, A Christmas Carol, and Beowulf. So maybe we have this year's excellent Flight to thank/blame for Zemeckis's Yellow Submarine adaptation falling to pieces. Disney recently scrapped the film, and Zemeckis isn't thinking of resurrecting it. "That would have been a great one to bring the Beatles back to life. But it's probably better not to be remade — you're always behind the eight-ball when do you a remake," he says before going on about "the state of the industry" and how difficult it is to stay enthused about moviemaking.