How Does Rust and Bone Compare to Free Willy and Orca?
They're both about killer whales. And love!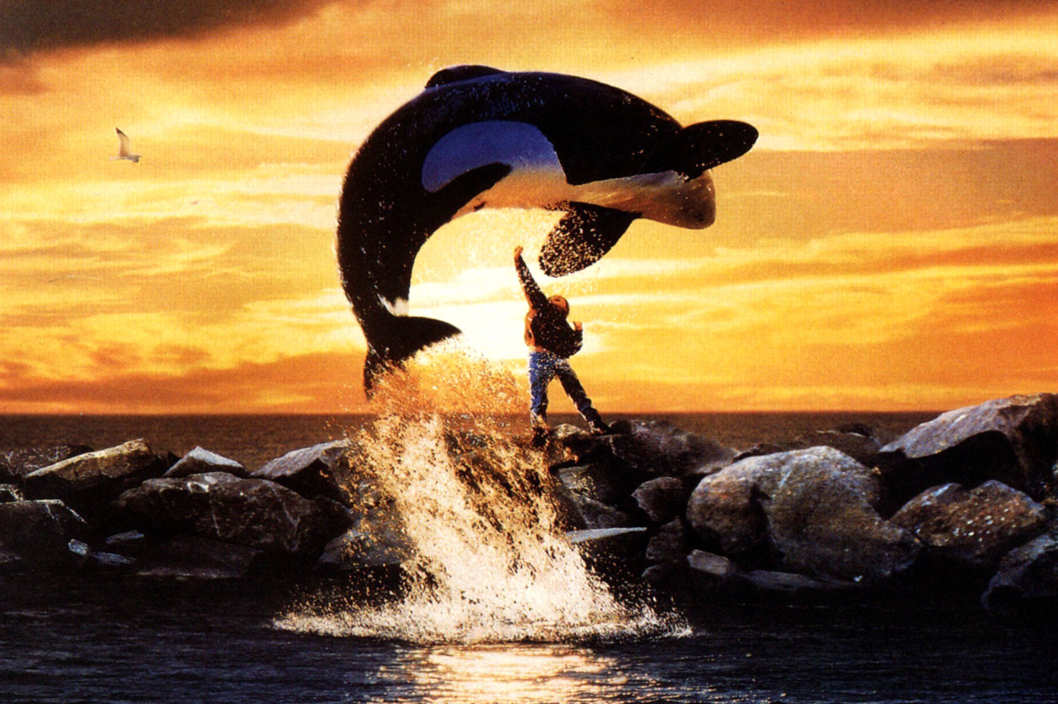 This Oscar season is full of intriguing movies. Django Unchained, Les Miserables, Zero Dark Thirty. But even among the hyperstylized films, there is only one that can be called a Whale Movie. That's Rust and Bone, a French film starring Marion Cotillard as a double-amputee whale trainer. How does this arty movie compare to other Whale Movies, though? In particular, how does it stack up against the 1993 family film Free Willy and the 1977 horror movie Orca?
| | Rust and Bone | Free Willy | Orca |
| --- | --- | --- | --- |
| What is this movie about? | An orca trainer (Cotillard) who loses her legs above the knee in a whale accident, and then falls for a single dad/amateur MMA fighter. | A foster child who befriends and liberates a whale. | It's Jaws, but with a whale, and dumber. |
| Does the movie have some kind of anthemic pop song? | Yes! The whale attack is set to Katy Perry's "Firework," which also comes back later in the movie. | The Michael Jackson song "Will You Be There." | Nope! Unless you count the sad, sad whale cries. |
| Wait, does the movie have sad, sad whale cries? | No. | Yes, actually, a lot. | Yes, a lot, even more than Free Willy. |
| Does this movie have anything to do with abused or neglected children? | Yes. Stéphanie develops a relationship with Ali, who has a 5-year-old son that he only sort of cares for, when he's not busy ignoring, scolding, and endangering him. | Yes, Jesse's mother abandoned him, which led to his life of petty crime and vandalism. | No, unless we are counting tragic whale miscarriages. |
| Is there a tragic whale miscarriage? | No. | A tragic whale miscarriage of justice, perhaps. Willy should be with his family! | Yep! The whale that's attacking everyone is seeking vengeance on a fisherman who killed his whale-wife, strung her up by her tail, and then watched as she miscarried a whale fetus onto the deck of the boat and then used a hose to wash the fetus overboard. |
| Is this movie really about learning to love? | Yeah, kind of. | Yes. | Not at all. |
| Does someone say "nice whale"? | No. | Yep. | No. |
| Is there punching? | A lot. | A little. | A little. |
| How about a sage Native American who magically knows more about whales than other people? | No. | Of course. | Of course. |
| Does anyone wear weird sweatpants? | Yes, Stéphanie is recovering from a double amputation, and then she's fitted for prosthetic legs, so she wears a lot of loose-fitting, odd-print sweats and knitwear. | Lori Petty plays Jesse's whale-training mentor, and she wears some bonkers sweatshorts at various points. Up to the ribs, down to the knee. | Bo Derek dons sporty but not particularly weird actionwear. Did we mention Bo Derek is in this movie? The orca bites off her leg. |