Sean Bean Replaces Brendan Fraser in TNT's Legends
He'll play a transforming spy.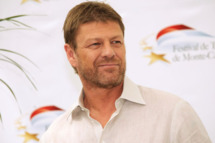 Sean "The One Who Always Turns Traitor and/or Dies" Bean is replacing Brendan Fraser as the lead of TNT's Legends. The project, from Homeland exec producer Howard Gordon, details "deep-cover operative Martin Odum (Bean), who has an uncanny ability to transform himself into a different person for each job. But his own identity comes into question when a mysterious stranger suggests that Martin isn't who he thinks he is." The show was originally tapped for NBC.