Seinfeld's Jason Alexander and Michael Richards Notch TV Roles
George to <em>Community</em>, Kramer to Kirstie Alley's new pilot.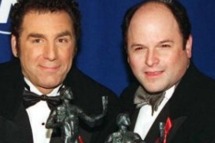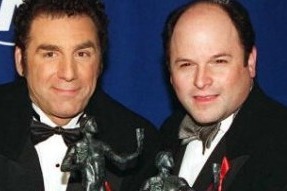 No doubt inspired by Julia Louis-Dreyfus's TV shine from Veep, Jason Alexander is heading to Community (guest star, at least one episode, airing in late spring), and Michael Richards will co-star opposite Kirstie Alley in her TV Land pilot Giant Baby. No word on Alexander's role, but Richards will play limo driver to Alley's Broadway star whose long-lost son shows up.