And the Most Stolen Show of 2012 Is …
It rhymes with "name of drones."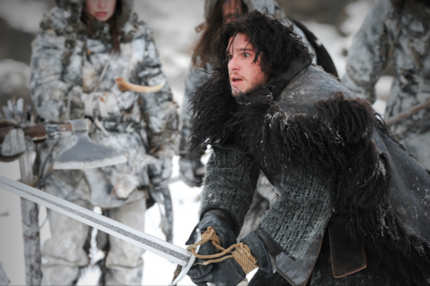 Game of Thrones, which was illegally downloaded 4.28 million times, according to TorrentFreak. Eighty percent of that traffic comes from outside the U.S.; Australians are apparently particularly fond of Winterfell. Rounding out the list's top five are Dexter, The Big Bang Theory, How I Met Your Mother, and Breaking Bad, because no one has taught moms how to download yet. Give your mom the gift of torrenting this Christmas.