Skyfall Is Back on Top of the Box Office
With <em>Rise of the Guardians</em>&nbsp;coming in second, if you can believe it.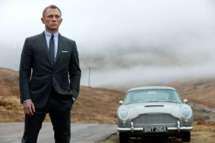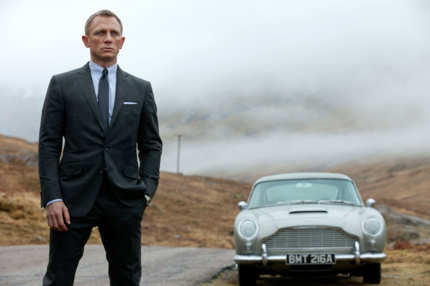 The Bond flick, which has earned almost $1 billion globally, shot back up to the top of the domestic weekend box office with a $10.8 million showing in its fifth week. Meanwhile, Twilight Breaking Dawn — Part 2, which was number one for weeks, fell two spots saga with just $8.9 million in ticket sales, having been beaten out by DreamWorks Animation's lackluster Rise of the Guardians, which still managed $10.4 million. Rounding out the top five were Steven Spielberg's Lincoln ($8.8 million) and whimsical spectacle Life of Pi ($8.3 million), with a $6.1 million opener for Gerard Butler's Playing for Keeps putting it in a pretty distant sixth.